Are you shopping for a used car in the Inland Empire (we have locations in both Fontana and San Bernardino)? Do you have less than an ideal credit score? Logix Auto Group is a car dealership that has an underwriting team in-house and we can help people with bad credit. Our web site has a secure online application available that will get you started in the car buying process.
Applying For Bad Credit Car Loans @ Logix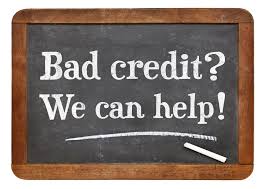 Logix Auto Group is here to help you even if you have bad credit. You don't need to wonder if you will qualify or be too embarrassed to even ask, all you had to do is submit an application and one of Logix's staff will reach out you to discuss your situation and explain what we can do to help you. Our finance department looks at many factors beyond just your credit score, to see if you qualify. We will take into account your income, down payment, co-signors, assets and other mitigating factors.
Even if you have a repossession, bankruptcy, divorce or foreclosure we will do everything we can to get you into a car. All of the finance decision makers are employees of Logix Auto Group, we service the loan in-house and do not have third parties we need to seek approval from. We understand that everyone has a history and past mistakes should not stop you from being able to purchase a car. We will do everything we can to get you on the road in one of our vehicles.
After you buy a car from Logix we report your payments to the credit authorities and your credit will improve with each on-time payment.
Logix Auto Group also has a car buyer that is in house and picks only the best and most reliable vehicles. Each vehicle is sold with a limited warranty and we also have a service team that can fix any issue that comes up.