Logix Auto Group is the best inhouse financing dealer located in San Bernardino (just off Highland Avenue directly east of the 215 freeway). Our customers have come to appreciate the fact that all of our credit decisions are made inhouse and within minutes by our financing managers. Everyone has a past, whether you had some medical problems, past repossessions, or haven't yet established credit, Logix can eliminate any roadblocks you experience along the way.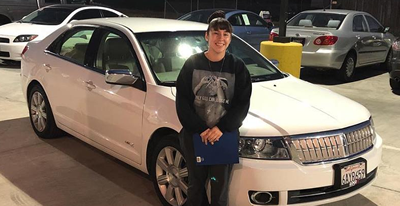 Bad Credit Won't Hold You Back
Not everyone has perfect credit. Logix Auto Group, is committed to working with all drivers, regardless of their credit rating and their past mistakes. All of Logix credit decisions are made onsite and inhouse. We say YES!
No Waiting or String of Approvals
Buying a car can be an intimidating process. Typically you will have to deal with a salesman, sales manager and a finance manager and after the dealer gets all of your information they will send it to a handful of different financing companies. Logix Auto Group guarantees you will get a same day answer and it will not share your information with anyone outside the dealership.
Can You Improve My Credit?
Once you are a customer of Logix Auto Group we report each monthly payment to the credit bureaus. With consistent payments this will help establish your credit. Many of our customers have successfully reestablished their credit starting with Logix Auto Group.
Do I have to pay at the Dealership?
After you have purchased your car from Logix Auto Group we accept payments via our online portal (with credit card or ACH), via mail, or at any of locations (via cash or check). We make the process simple and you get a full statement that breaks down all of the information.
We Stand Behind Our Cars!
Logix Auto Group provides many warranty options available on all the vehicles we sell. We have onsite auto technicians that will help keep your vehicle in top shape.
Community Focused
All of the staff at Logix live in the Inland Empire and we want to do our part to make it a better place. It is important to us that we are an active part of the community. We do business with all types of people from our community: whether you are new to the area or have lived here you entire life.
We have a variety of vehicles that are ready to take home today. Toyota, Honda, Lexus, Ford, Dodge, Nissan, Scion, Volkswagen, GMC, Chevrolet, Kia and Subaru are some of the most popular makes we carry.
Logix Auto Group makes it quick and easy way to Get Approved online using our simple online application process.
Our Highland Avenue location is located east of the 215 freeway on Highland Avenue. Our location is located across the street from the County of San Bernardino, Stater Brothers Market, Home Depot, Dollar Tre.
Come in today to one of our locations and drive away with your new ride!